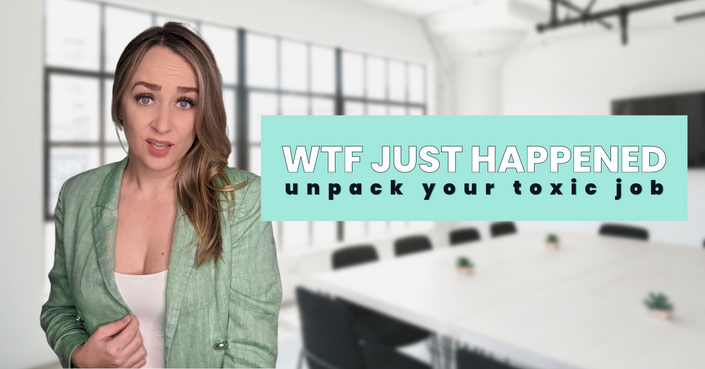 WTF Just Happened
Unpacking your toxic job to spot the patterns, know what to watch out for and escape the toxic loop
You're ready to get over your toxic job. But where do you begin?
And no, the answer is not to brush it off and pretend it never happened.
Because if you don't process what happened, you'll unwittingly find yourself in what I call the Toxic Job Loop...
Where you will find yourself missing (or worse) excusing the 🚩🚩🚩
In toxic work environment after toxic work environment.
To escape the Toxic Job Loop and rebuild your life and career trajectory, the first step is to understand what happened.
I'm not talking about a rant session with your bestie.
You've already had dozens if not hundreds of those... notice how they don't work?
👉 Identifying toxic beliefs and coping mechanisms, and
👉 Rewriting those stories so you don't sabotage yourself at your next job
The problem is most people don't know where to look
I know because I've been through it.
When I left my toxic job, I didn't know I would be left with a raging toxic job hangover.
And I sure as f*ck didn't anticipate toxic beliefs and behaviors I would bring into my next job and sabotage my own success.
When I was fired from that job, I realize the result of the workplace trauma I had endured.
So I started doing the hard work of figuring out what to unpack, where to look, and how to release it for real.
And not in that "I don't care" kinda way where you are still
🚫 Hate lurking your former toxic colleague's LinkedIn profile to see if they got fired yet
🚫 Gleefully reading the most recent negative Glassdoor the review the company got
🚫 Pretending that you are quietly wishing they all fail miserably without you
But in the real no f*cks given way where you are truly liberated.
What will you get in this 60-minute workshop?
You are going to give you:
✨ The tools and questions to ask yourself honestly
✨ A workbook for you to dig into and unload those toxic vibes (it takes time)
✨ Nearly 2 hours of Q&A to help answer questions that may have arisen for you and to see how to apply the process for several unique situations.
You'll leave the session with everything you need to unpack your toxic job - and begin rebuilding your career, your confidence and more.
What does this look like?
✅ A 60-minute on-demand workshop (you can watch it as soon as you register)
✅ A workbook to get real with yourself about your toxic job
✅ Nearly 2 hours of recorded Q&A
Enrollment is open for a limited time only!
Your Instructor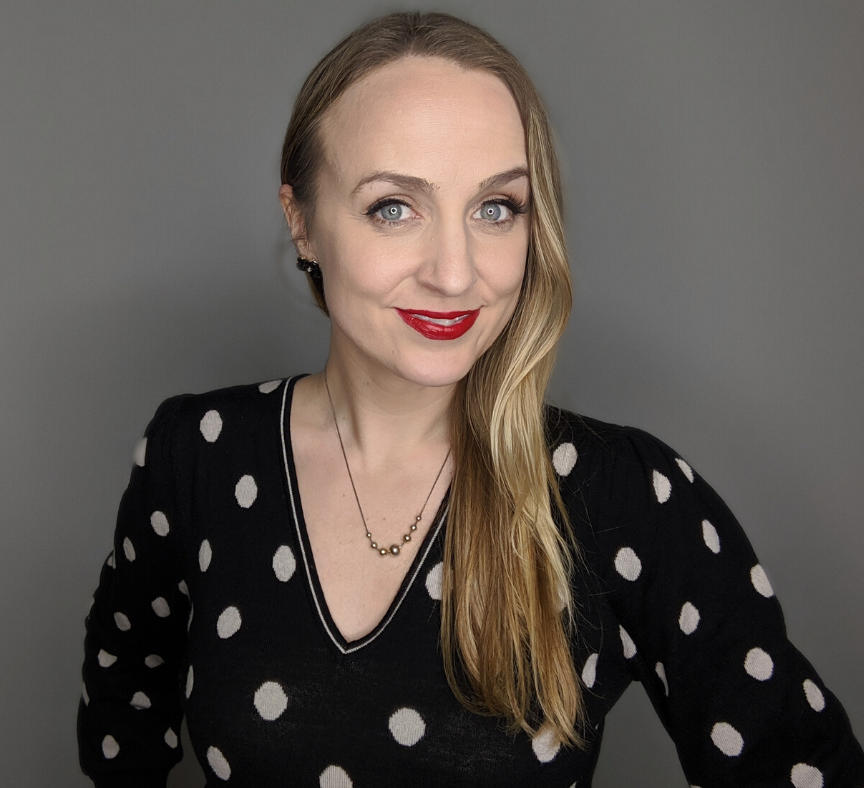 I'm Jennifer and I am your Career Bestie! You probably know me from my award-winning YouTube channel or from LinkedIn, where I dish out career success secrets backed by psychology and my proven systems. I'm so glad you're here checking out how we can work together to make your career more awesome.
Course Curriculum
Workshop & Resources
Available in days
days after you enroll
Frequently Asked Questions
When is the workshop?
It's now on demand!
What if I can't make it?
You can listen and do the work on your own time as it's on demand, and you have lifetime access 💜
My job wasn't toxic per se, can I still register?
The term toxic job is subjective. If what we are DOING resonates with you, you will get something out of it. At the end of the day, we all deal with BS at work that creates beliefs and barriers. The more work we do to dismantle the internal stuff the bigger path we pave for our own success.